Pursue a Digital Forensics Course in Malaysia
What is Digital Forensics?
Digital forensics deals with the identification, extraction, documentation, and protection of digital data or evidence. It is a branch of forensic science that focuses on recovering and investigating the material found in digital devices subject to a digital crime or cyber-crime. The term digital forensics was initially recognized as computer forensics, but it has expanded now as it covers digital evidence in all devices that can store digital data.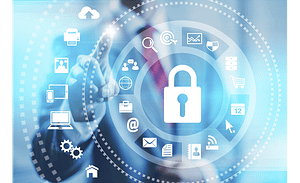 History of Digital Forensics
Digital forensics made its entry into the field of forensic science after the introduction of personal computers in the late 1980s. FBI Labs developed some of the first tools in 1984 that was used in early digital forensics investigations. This field grew significantly in the 1990s as several law enforcement agencies collaborated with other divisional heads to focus on protecting computer evidence, as they realized that this field required standard techniques, protocols, and procedures. With the advancement of technology, the tools for digital forensics were regularly updated, not only to fight against digital crimes but also to be able to recover and retrieve the lost data.
Is Digital Forensics a Good Career Option?
A career in the forensic sciences has a very bright future, especially for the people who wish to earn a high income. Digital forensics is a growing field that serves as a crucial source for employment and a remunerative career option. It has a wide range of career options and many dedicated industries require digital forensics professionals who have the capability to safeguard and identify various evidences found in a forensic crime scene. Also, according to a data given by the Bureau of Labor Statistics 2019, this field is expected to grow by 32% in the next 10 years, creating more than 35,500 job opportunities.
The Need for Digital Forensics Course in Malaysia
The term digital forensics is still moderately new to Malaysia. In this modern age of Information technology, digital devices like computers and smartphones are widely used everywhere by many individuals. The need for digital forensics services has seen immense growth over the past few years especially in a country like Malaysia, as they have recognized the need for digital forensic expertise in the country. The cyber security in Malaysia is highly specialized in their digital forensic services and have played a crucial role in several digital evidence investigations. Thus, with such advanced cyber security development, taking up a digital forensics course in Malaysia will surely ensure you a bright career in the future.
Skills Required For a Career in Digital Forensics
If you wish to pursue a digital forensics course in Malaysia for your career, then there are some specific skills that you should possess. These important skills are:
● Analytical skills – Good analytical thinking and observation skill is required for any investigative role, as the ability to recognize patterns and the sequence plays a very major part in the process of investigation.
● Technical skills – As digital forensics is concerned with technical field, one should have experienced knowledge in computer programming and networking.
● Knowledge of cyber security – If you are entering into the field of digital forensics, you should have the understanding about how cyber security functions. Unless and until you know about cyber security, you won't be able to protect your system from data breaches.
● Communication Skills – You should possess good communication skills while working with a digital forensics team, there should be a mutual co-ordination and understanding while exchanging information.
● An Urge to Learn – As technology gets advanced each day, you should have enough knowledge up to date, so that you can improvise your ways to be better at your job.
Career Opportunities in Digital Forensics Course in Malaysia
Pursuing a digital forensics course in Malaysia gives you a wide variety of career opportunities. Malaysia has a very advanced cyber security services and specializes in the field of digital forensics, thus there is always a need for digital forensics experts in the country. Graduates who are looking to pursue digital forensics course in Malaysia have these career options to take:
Digital Forensics Investigator

Forensic Compliance Investigator

Computer Forensics Analyst

Cyber Defense Forensics Analyst

Cyber Defense Incident Response Analyst

Secure Applications Engineer

Information Security Analyst / Engineer

Information Security Technical Specialist

Computer Engineer

Systems Engineer

Chief Technology Officer (CTO)
Digital Forensics Course in Malaysia – i3Matrix
Have you decided to take a profession in digital forensics? If yes, then i3Matrix is the best-recommended training institute to take a digital forensics course in Malaysia. We can develop your knowledge and skills in the field of digital forensics. We provide you with the best training course in Malaysia. Also, we will help you in learning the techniques and skills that will be useful while doing an investigation on computer systems. By learning these skills, you can be able to:
● Learn Fundamentals concepts of digital forensics and computers
● Methods to investigate the computer and cyber crimes
● Understand the various file systems
      ● Gain skills to handle various digital technologies and tools
       ● Protect your system from cyber-security threats
If you truly wish to become an excellent digital forensics expert, then this digital forensics course in Malaysia by I3Matrix is the best option you can choose.                                                                                          
Contact us today for more information or visit our frequently asked questions to learn more!
E-mail: info@i3matrix.com
Mobile/Whatsapp: +60 19-3999853