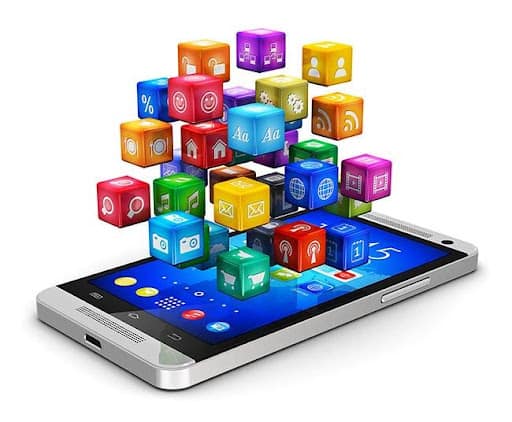 What is Mobile Application Development?
Mobile application development is the process of creating software applications that run on a mobile device, such as a smartphone, tablet, or wearable. These applications can be pre-installed on devices during manufacturing platforms, or delivered as web applications using server-side processing (e.g., PHP, Ruby on Rails) to generate native apps that can be downloaded and installed by users from app stores.
The mobile application development process involves the conceptualization, planning, designing, coding, testing, and deployment of a mobile app. Creating a successful mobile app necessitates an in-depth knowledge of the most recent mobile technologies and trends. It is also important to have a good understanding of the specific needs and requirements of your target audience.
i3Matrix provides mobile app development in Malaysia and throughout the world. We have a team of experienced developers who have developed mobile applications for a wide range of businesses, from small businesses to large enterprises.
Demand for Mobile App Development in Malaysia
With the technological advancements, businesses are looking to develop mobile applications to make their products and services more accessible to their customers. The demand for mobile application development is also on the rise as companies seek to create a strong presence in the mobile market. Malaysia is home to many talented and experienced mobile application developers who can help you create a world-class app for your business.
The Trend of Mobile Application in Malaysia
The trend of mobile application in Malaysia is growing at a rapid pace. As the competition in the mobile market intensifies, it is becoming increasingly important for businesses to have a well-designed and user-friendly mobile app. A good mobile app can help businesses to stand out from the crowd and attract new customers.
Another reason why the demand for mobile application in Malaysia is increasing is because of the low cost of labor and the availability of highly skilled labor. In addition, the Malaysian government is supportive of the country's IT industry and has put in place a number of initiatives to promote the growth of the sector. The mobile application development landscape in Malaysia is also very favorable for businesses looking to develop an app.
Benefits of Mobile Application Development
Our services for mobile app development in Malaysia can benefit your business in the following ways:
Increased reach: With mobile apps, businesses can target a larger audience as almost everyone has a smartphone these days.
Improved engagement: Mobile apps provide a more interactive and engaging experience for users as compared to other channels such as websites or social media platforms.
Greater customer loyalty: Customers are more likely to return to and use an app that they find convenient and easy to use. This leads to increased customer loyalty and repeat business.
Enhanced brand visibility: A well-designed mobile app can help boost your brand's visibility and identity in the market.
Increased sales and revenue: With increased reach, engagement, and customer loyalty, it is only natural that businesses see a rise in sales and revenue from their mobile apps.
Cost-effective: Developing a high-quality mobile app can be quite cost-effective, especially if you outsource the development to a reputable and experienced agency.
Increased efficiency: Mobile apps can help businesses automate various processes and tasks, thus increasing efficiency and productivity.
Types of Mobile Application Development
Native Mobile Apps:

Native mobile apps are developed specifically for a particular mobile platform using the native programming language and tools. They are designed to take full advantage of the features and capabilities of the target platform.

Web Apps:

Web apps are mobile-optimized websites that appear and behave like native applications. They're built using normal web technologies such as HTML, CSS, and JavaScript.

Hybrid Apps:

Hybrid mobile apps are a combination of native and web mobile apps. They are developed using web technologies but are packaged as native apps that can be installed on a mobile device. Hybrid apps offer the best of both worlds but can be more difficult to develop than either native or web mobile apps.
Why Choose i3Matrix for Mobile Application Development?
i3Matrix is one of the leading providers of mobile app development in Malaysia. We have a team of experienced and talented mobile app developers in Kuala Lumpur. We have a proven track record of delivering high-quality, innovative, and user-friendly mobile apps for businesses across different industries. Our mobile app developers in Kuala Lumpur use the latest technologies and tools to create innovative and user-friendly apps that can help you boost your brand visibility and reach out to more customers.
We will work closely with you to understand your business objectives and develop an app that meets your specific needs. With our vast experience in mobile application development, we are confident that we can deliver an outstanding product that exceeds your expectations.
Contact us today to find out more about our mobile application development services in Malaysia or or visit our frequently asked questions to learn more!
Related Tags: [Mobile app development Malaysia, Mobile app developers in Kuala Lumpur]
E-mail: info@i3matrix.com
Phone/WhatsApp: +60 19-3999853