All About Ethical Hacking Courses in Malaysia
What is Ethical Hacking?
Ethical hacking is a security practice in which an individual makes an authorized attempt to get access into a system or network. The purpose is to identify security vulnerabilities or threats that can be resolved before a malicious attacker tries to exploit them. The prime purpose of this security practice is to improve the system and network securities by fixing the flaws in the security protocols. The security experts who perform this practice are known as 'ethical hackers' or 'white hats '.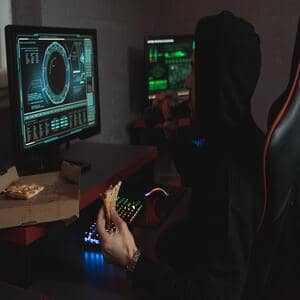 The Need For Ethical Hacking Training
In this fast-growing technological world, hackers have found different ways to do malicious attacks on systems and networks to exploit data. But if you get to know how these hackers get unauthorized access into your systems then you will be able to protect your system. Ethical hacking training is one such security practice that will teach you how to fix security vulnerabilities. Learning about the tricks that hackers use to get unauthorized access into systems will help you to resolve issues and you will be prepared to tackle any malicious attack.
Ethical Hacking Course and its Benefits
Many institutes have certified ethical training courses at different levels. They conduct these courses in offline and online modes. Once you complete this course, you can become a certified ethical hacker (CEH). Candidates have to clear various hacking challenges and have to learn about various hacking tools and techniques to become certified ethical hackers. Benefits of taking an ethical hacking course include:
● Helps you to fight against cybercrime and security breaches
● Helps to take preventive measures against hackers
● Helps you in building a system that will prevent any kind of penetration by hackers
● This helps to identify and fix the loose ends in a system or network.
Is Ethical Hacking a Good Career Option?
Ethical hacking has become a popular job option available for many IT professionals. If you are determined enough and ready to put all your efforts to become a Certified Ethical Hacker (CEH), then this field has a very bright scope for you. Once you get the required experience in this field, you can reach great heights in your career and can earn very good pay.  Many organizations offer a good salary package to CEHs, and in general, the average pay of an ethical hacker is much more than other professionals in the same field as their demand amongst the organizations is high. It is considered to be one of the best-paying career options.
Ethical Hacking Course in Malaysia
The demand for ethical hacking professionals is high in Malaysia these days. Many IT departments have made certified ethical hackers mandatory for security-related posts. Malaysia is also one of the top-rated countries for its cyber security services. Therefore, pursuing an ethical hacking course in Malaysia has a good scope for many individuals.
Eligibility Criteria and Skills Required To Enroll in an Ethical Hacking Course in Malaysia
Any candidate interested in learning more about computer systems can enroll in an ethical hacking course in Malaysia. Individuals must have basic knowledge of computer systems to enroll in this course.
Some skills that are required to become a certified ethical hacker are:
● Programming Skills – This refers to the knowledge of computer coding and programming languages like Java, C++, PYTHON, HTML, etc., which an ethical hacker must know to communicate with the computer systems.
● Basic Hardware Knowledge – The basic knowledge about the hardware should be known by an ethical hacker as sometimes it can cause a security breach.
● Cryptology skills – This is a very important skill that an ethical hacker should possess. This skill is a combination of keys and algorithms used for data security.
● Networking Skills – This refers to knowing different networks like NAT, DHCP, and more which will help ethical hackers to inspect different interconnected computers in a network, the security threats that these can create, and how to handle these threats.
● Database Management Skills– DBMS is the core for managing and creating databases. Confidential information of the companies is often stored in databases, and this software needs to be protected. Therefore, an ethical hacker should know the database management skills to ensure the protection of data.
● Wireless Technology – An Ethical hacker should know about wireless technologies WPS, WPA, WPA2, etc. This will help them to protect systems from sending information through waves.
Other skills include critical thinking and problem solving, web applications, and basic computer skills. Learning these skills in an ethical hacking course in Malaysia will make you a professional ethical hacker. Besides these, you should also stay updated on the latest technology and industry trends.
Scope for Ethical Hacking in Malaysia
Pursuing an ethical hacking course in Malaysia has a bright scope for individuals who wish to make a career in cybersecurity. According to statistics shared by Malaysia Digital Economy Corporation, it was found that Malaysia is one of the best-rated countries in the Asian region that has great potential in the cyber security industry. Job opportunities for certified ethical hackers are widely available at banks, IT security-related companies, information and communications technology consultancies (ICT), and even with the government. Ethical hacking is a part of cyber security, and Malaysia has the Top 10% of job opportunities related to cybersecurity. Hence, taking an ethical hacking course in Malaysia to become a professional ethical hacker gives you the best job opportunities.
Ethical Hacking Course in Malaysia – i3Matrix
Have you decided to enroll in an ethical hacking course in Malaysia? Then you should pursue the ethical hacking course in Malaysia offered by I3Matrix. We provide you with an excellent platform to develop your skills and knowledge in ethical hacking. The ethical course in Malaysia offered by I3Matrix is cost-effective and hence, affordable for many individuals.
Contact us today for more information or visit our frequently asked questions to learn more!
E-mail: info@i3matrix.com
Mobile/Whatsapp: +60 19-3999853